Winter Plumbing Problems
Posted by Heidi Fuchs on Tuesday, November 22, 2022 at 10:44:01 AM
By Heidi Fuchs / November 22, 2022
Comment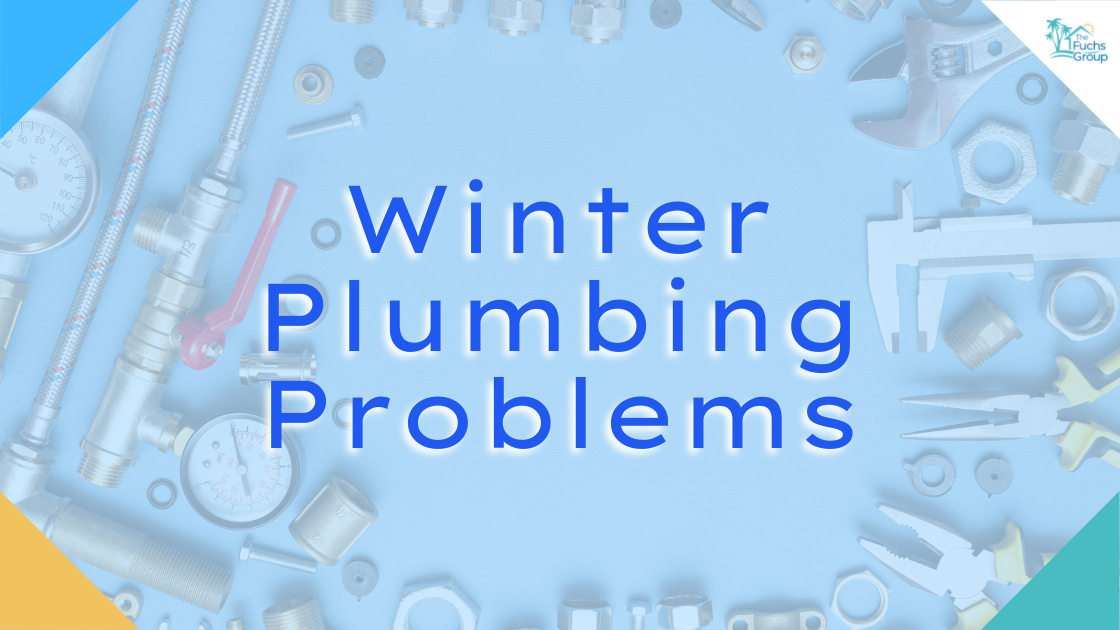 WINTER PLUMBING PROBLEMS
When the temperatures drop, the risk of your pipes freezing increases. Here are some tips to winterize your plumbing and avoid costly repairs.
1.
FROZEN PIPES THAT LEAD TO PIPE BREAKS
You may experience several days of below-zero temperatures. Take measures to prevent your pipes from freezing. During freezing weather, allow warm air to reach the pipes by dripping the faucets and opening the cabinet doors or keep your home warm during cold snaps around 55 degrees.
Another solution to prevent frozen pipes is to use heat trace cables. These are wires that are powered by electricity and wrapped around waterlines.
2.

WATERLINES WITH INSUFFICIENT INSULATION
Water lines that are not insulated can freeze during cold weather. This can cause the water in the line to expand and break the pipe. Insulating your water lines will help to prevent this from happening. Make sure your pipes are well insulated, especially if they run through an exterior wall or unheated space. A special foam insulation is available at most hardware stores.
3. LEAKS IN HOSE BIBS OR OUTDOOR FAUCETS

One way to prevent leaks due to freezing in outdoor faucets or hose bibs is to insulate them. This can be done by wrapping them in foam insulation or by installing a faucet cover. Another way to prevent freezing is to keep the faucets turned off and drained during cold weather.
4.

SPRINKLER OR IRRIGATION SYSTEM LEAKS
If you have an automatic sprinkler or irrigation system, be sure to have it properly winterized before the cold weather sets in. This will help prevent any leaks that could occur when the system is not in use.
When winterizing a sprinkler or irrigation system, it is important to first shut off the water supply to the system. Next, drain all water from the pipes, sprinkler heads, and other components. Once the system is dry, apply a lubricant to all moving parts to prevent rust and corrosion. Finally, cover any exposed pipes and sprinklers with insulation to protect them from freezing temperatures.
5.

FROZEN WELL PUMPS
If you live in an area where winters are cold, your well pump is at risk of freezing. To prevent your well pump from freezing, you can do a few things. First, make sure that your well is properly insulated. This will help to keep the heat in and the cold out. Secondly, you can install heat tape or heat lamps around your well pump. This will help to keep the pump warm and prevent it from freezing. Lastly, you can have a backup power source for your well pump so that if the power goes out, your pump will still be able to run.
6. CLOGGED DRAINS BOTH INSIDE AND OUTSIDE

If you want to prevent your in and out drains from clogging in winter, there are a few things you can do. First, make sure that you clear any leaves or other debris from around the drains. This will help to ensure that water can flow freely through the drains. Secondly, you can pour a cup of boiling water down each drain once a week. This will help to melt any potential clogs that may be forming. Finally, if you have any trees or shrubs near your drains, make sure to trim them back so that their roots don't block the drains.