Quick Home Staging News
Posted by Heidi Fuchs on Tuesday, April 12, 2022 at 10:50 AM
By Heidi Fuchs / April 12, 2022
Comment
Quick Home Staging News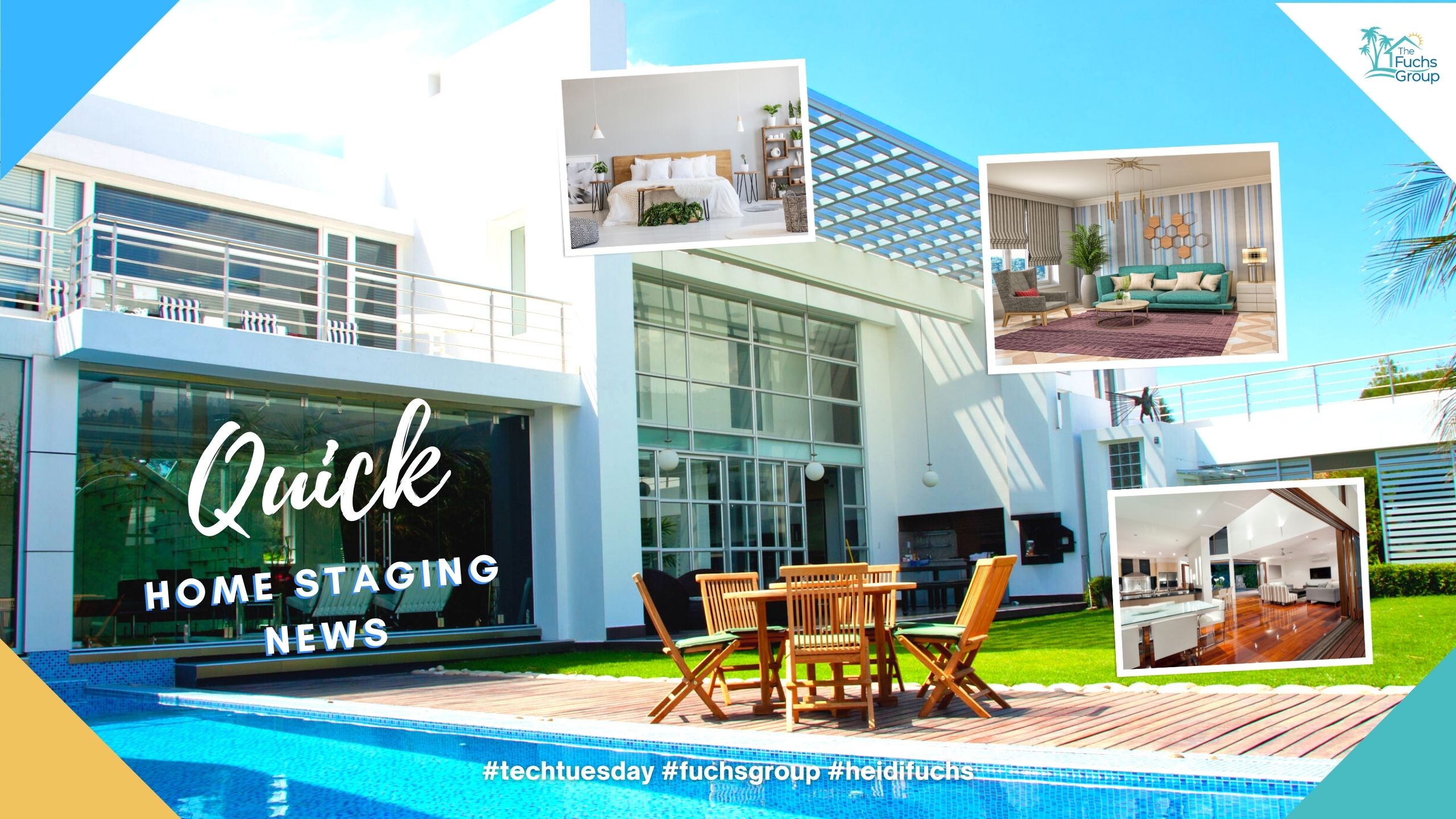 A recent report by the National Association of Realtors (NAR) viewed that 81% of buyers had ideas about where they wanted to live, and what they wanted in an ideal home (76 %) before starting the buying process. Whether you're beginning a real estate business or have been selling homes for some time, there's a reasonable and expanding advantage to expertly organizing your clients' homes.
Imagine a scenario where you could upgrade or stage a home with a couple of snaps. Increasingly more innovation choices permit you to accumulate direct cost statements and get ahead of the design from home stagers or interior design specialists. There are apps available that can be utilized to redesign and modernize your postings prior to selling them. These mixed arrangements permit you to start the planning cycle before you hop all in and focus on expensive remodeling or costly manpower services. The following are a few of arising apps that offer advanced home staging arrangements.
BoxBrownie - Offers a wide range of virtual staging to suit your style for any listing you have. They promise to sell your listings or properties faster compared to non-staged, increase buyer interest who have just a few moments looking up properties online, and higher sale rates of staged properties.
Guest House - Offers exclusive access to high-quality pieces from local makers and the latest trending brands to make your listing stand out from the rest. They have a team of interior designers who work directly for you to deliver a beautifully curated and stylish homes ready to accept offers. Also, they include a stunning editorial and MLS-ready images within 1 day. Additionally, they can launch your listing to over 200k interested people. While the listing is on the market, visitors can easily shop for the furniture and decors either online or in person. Swapping and removal of an item can be arranged quickly.
Feather - Offers high-end furniture rentals to homeowners, real estate professionals, and stagers to make a listing stand out. They offer options that suit your needs like a monthly plan or buying the furniture outright. Home furnishing means there is no need to grab a screwdriver to assemble a piece of furniture. They are available in New York, Los Angeles, San Francisco, Austin, Houston, Dallas, Fort Worth, and the Washington DC area.
Dzinly - Offers a variety of virtual exterior renderings within 2 business days, so homeowners and interested parties can take a look at different color schemes and the materials before they agree on the property. It starts by taking a photo of your home or a home they plan to build. Then provide a description of your home and share your thoughts on a new design to a personal design coordinator who will coordinate with professional designers to provide the best exterior design ideas for your home. Wait for 2 business days for the design ideas (up to 3) from professional designers and select the best idea you like. Once a designer's idea is approved, a finished rendering will be provided within 2 business days and toggle between colors and materials to suit the exterior you like best.
In any case, these days, truly organizing a home can be intense. With the pandemic, pretty much every industry moved away from on-the-spot visits toward more virtual options and real estate was no exemption. That is the reason something known as virtual staging is turning out to be progressively famous - on top of the way that it's frequently less expensive and quicker than on-the-spot visits.