Best Towns to Retire in Florida Part 3
Posted by Heidi Fuchs on Tuesday, August 9, 2022 at 4:23 PM
By Heidi Fuchs / August 9, 2022
Comment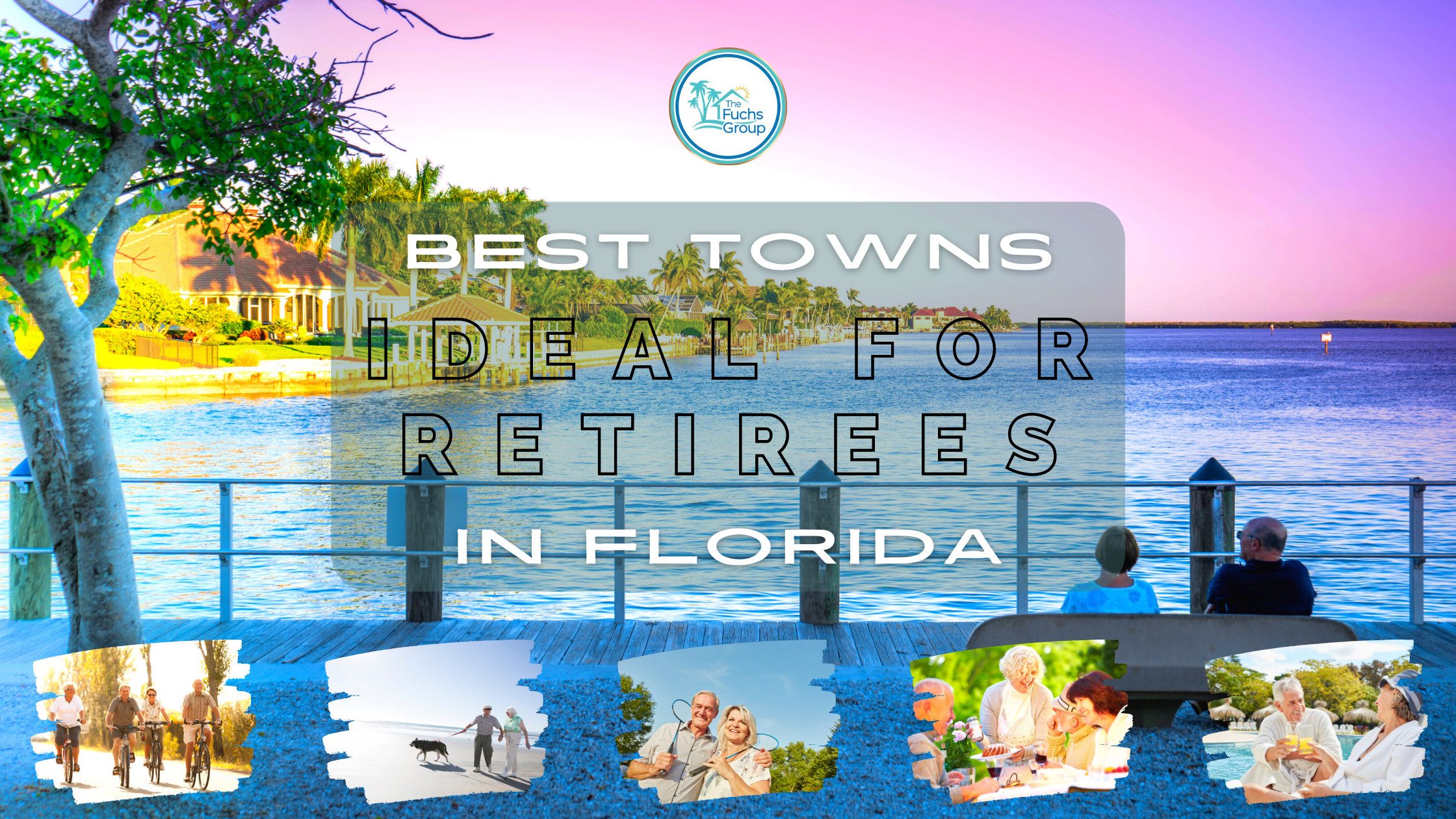 Find out what retirement towns in Florida offers retirees. There are many small towns in Florida where retirees are enjoying the warm climate and the activities that are available.
Florida is a popular retirement destination for many Americans. Florida has a variety of small towns that are perfect for retirees. One of the most appealing features of Florida is its weather. The climate in Florida is warm and sunny, which makes it an ideal place to retire to. Also, the weather is perfect for outdoor activities and living a healthy lifestyle.
Here's Part III:
The Villages is a collection of quaint retirement neighborhoods located in the heart of Florida. Each neighborhood is unique in its charm and personality, and connected in ways where all the lifestyle here for you to enjoy is just a golf car ride away. The Villages offer a retirement lifestyle that is second to none. There are plenty of amusement and activities to keep you busy, whether you are looking for a relaxing day by the pool or an afternoon exploring one of the many golf courses.
If you are looking for a retirement community that has it all, look no further than The Villages. With its beautiful coastlines, ports of travel and theme parks all nearby, you will never find yourself bored or without something to do.
Vero Beach is quickly becoming one of the top spots in the state that suits the perfect retirement neighborhood. Known more for understated wealth and a cultured lifestyle, the small seaside hamlet is now being recognized as a great place to retire.
With a wide variety of amusement and activities, as well as a relatively low cost of living, Vero Beach is an attractive option for retirees. The town is also home to a number of clinics and hospitals, making it a great option for those who want to be close to medical care.
If you're looking for a retirement lifestyle that is a little more understated and cultured, Vero Beach is definitely worth considering.
Ocala is a vibrant city with a historic downtown, Victorian-era homes, and an active food scene. It's also a great place to retire, with a variety of amusement and activities available. Ocala, Florida is a great place to retire. There are plenty of golf, tennis and other activities to keep you busy, but the natural attractions are what make this town special.
Ocala, Florida is known for being the Horse Capital of the World. However, this metropolitan community has much more to offer retirees than just equestrian activities. The cost of living in Ocala is relatively low, and the weather is beautiful year-round, so you can enjoy all of the activities that Florida has to offer without having to deal with extreme heat or cold.
Whether you're looking for an active community with plenty of amenities or a more affordable option, Ocala is the perfect place for you.