Best Towns to Retire in Florida Part 1
Posted by Heidi Fuchs on Friday, July 15, 2022 at 9:30 AM
By Heidi Fuchs / July 15, 2022
Comment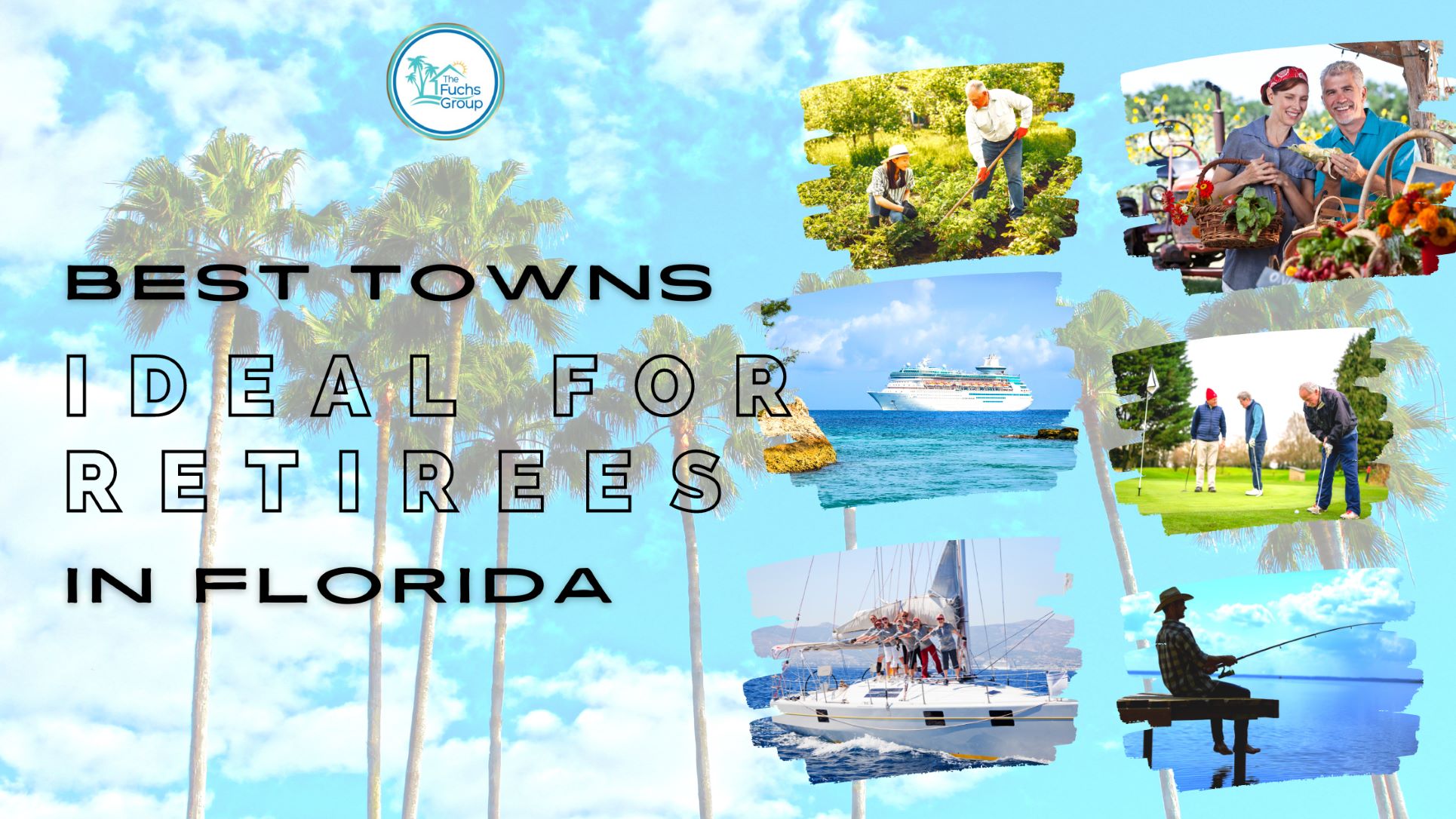 Find out what retirement towns in Florida offers retirees. There are many small towns in Florida where retirees are enjoying the warm climate and the activities that are available.
Florida is a popular retirement destination for many Americans. Florida has a variety of small towns that are perfect for retirees. One of the most appealing features of Florida is its weather. The climate in Florida is warm and sunny, which makes it an ideal place to retire to. Also, the weather is perfect for outdoor activities and living a healthy lifestyle.
Palm Beach is a county in Florida and is one of the wealthiest counties in the United States. It is the second-most populous county in Florida. The county seat is in West Palm Beach. It has a median household income of $106,688 and a population of 8,800. Palm Beach County is the largest county in Florida by area, has 47 miles of coastline on the Atlantic Ocean, and in my estimation has more 55+ communities than any other county in Florida.
Palm Beach County is known for its lavish lifestyle with many expensive estates and high-end shopping malls. The county offers an array of activities to keep residents entertained such as golfing, fishing, boating, horseback riding, pickleball & tennis courts, walking trails, resort-style pool & spa, resistance pool, dog park, event, and entertainment areas.

Seniors living in Palm Beach County, Florida, enjoy sunny weather and plenty of opportunities for recreation. Palm Beach has a number of senior living communities for retirees who prefer to enjoy nearby beaches, country clubs, and cities offering outstanding dining and entertainment. Many of the surrounding communities here offer everything from nearby beaches, country clubs to arts and endless opportunities to pursue interests and enjoy life.
Naples, Florida is a city and a town in Collier County. It is situated on the Gulf of Mexico, on the western coast of Florida. The city has been named by many as the most desirable retirement destination in America. One of the major factors that draws people to Naples is its climate, which is considered one of the best in all of Florida. Another factor is safety, as the city has a low crime rate and there are many security features in place. The percentage of seniors living in Naples is also high, making it an ideal location for those who want to retire with their peers.
Like most cities in southwest Florida, the city of Naples offers easy access to exciting recreational opportunities, excellent shopping, and pristine sandy beaches. At a close second to Florida's famous Miami Beach, Naples boasts some of the best sunsets, restaurants, museums, and shopping malls in the entire world. When you visit this beach town, you will see why many retirees have chosen to make Naples a desirable and peaceful place to retire.
For many people, the idea of retirement evokes images of sunny beaches and golf courses, with days spent reading newspapers and dining on gourmet meals. Naples offers all of that...and much more!
Port Saint Lucie is a city in Florida, United States that is a well-known fact that retirees are looking for a place to spend their golden years. This is why many people choose to retire to Port Saint Lucie, Florida. With its beautiful beaches and sunny weather, the city seems like an ideal place for retirees to live out the rest of their lives.
The city offers plenty of activities that are both fun and engaging. It has an array of museums and theaters that will keep people entertained throughout the day. It also has several golf courses and marinas where people can enjoy themselves in all sorts of ways. With so much to do, it is no wonder that Port Saint Lucie has become such a popular retirement destination among those who have been fortunate enough to retire from their jobs.